To the mapuche nation, to the national and international public opinion, to all the traditional community in resistance in the Pilmaiken River together with the territorial alliance TOKI KALFULIKAN, defenders of the spirit owner of the earth KINTUANTE and PILMAIKEN RIVER, we communicate the following: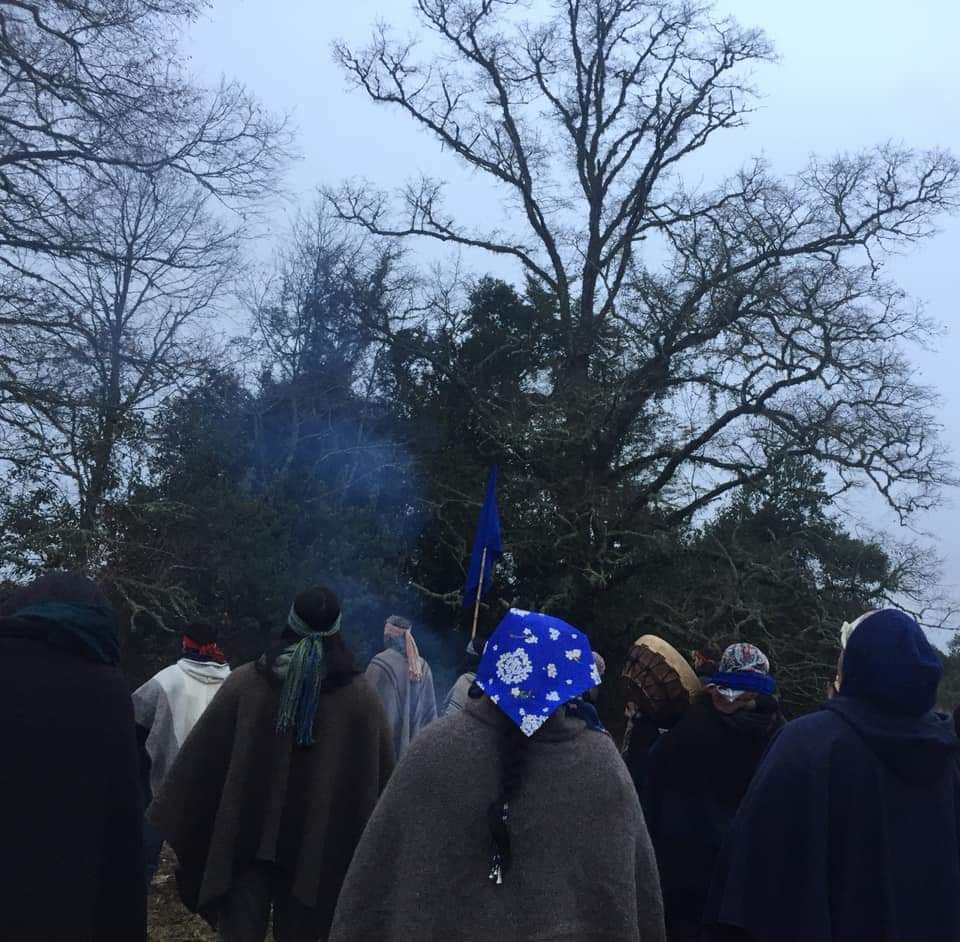 (1st): Today, June 30th, 2019, we enter to the land Carimallin "Norwegian state company property STATKRAFT", where they are trying to install the genocidal hydroelectric power station proyect «Los Lagos» in Mapuche-Williche ancestral territory.
Epu: (2nd) We denounce openly, the Norwegian company STATKFRAT and to the Chilean state, because of their desecration and usurpation of our traditional cemetery, extracting prehispanic archeological heritage belong to the Mapuche Nation at the riverside of Pilmaiken River, attempting against our ancient way of life and fundamental mapuche beliefs.
Küla: (3thd): we demand the immediate expulsion of the Norwegian Company out of our territory and the total devolution of our cultural heritage, and at the same way we objurgate to Chilean state and to the Council of national monument, for being the direct responsible in authorize to the NORWEGIAN company, the consummate the looting in a territory of high cultural significance to the mapuche nation's people.
Meli: (4th): We make a call to the mapuche people, the national and international social organizations, and the aware Chilean people, to be solidarity and to demonstrate support of our legitimate demands.
With the courage of the KALFULIKAN TOKI AND THE FORCE OF THE SPIRIT OWNER OF THE EARTH KINTUANTE
¡HIDROELECTRIC POWER STATION IN THE RIO PILMAIKEN OUT OF HERE!
¡KINTUANTE SPIRIT IS NOT FOR SALE, IT'S DEFENDS!
TRANSMIT IT!!!!!